Accepted Manuscript Publication - Switch your Paper to the Fast Track
In order to make research results visible in the scientific community as soon as possible Endoscopy offers authors the option to have the accepted manuscript version (i.e., the unedited, non-typeset, and non-proofed version at the end of the review process) of their work to be available electronically on the publication platforms of the publisher very shortly after acceptance*.
This version will have a DOI and is fully citable. It allows your research to gain visibility and recognition at an early stage while we work diligently on the final typeset Version of Record which will replace the manuscript version.
See the screenshots below to get an impression how the accepted manuscript version will look like:
​​​​​​​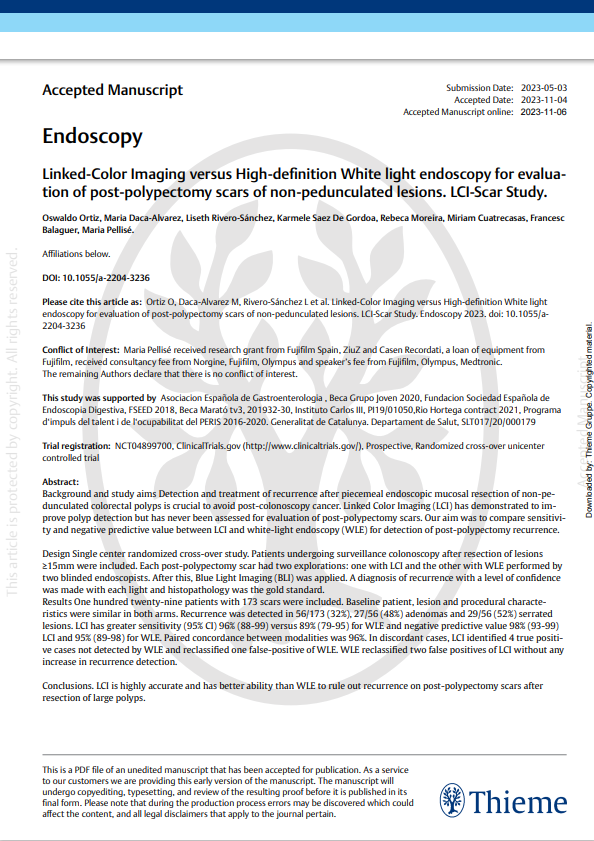 ​​​​​​​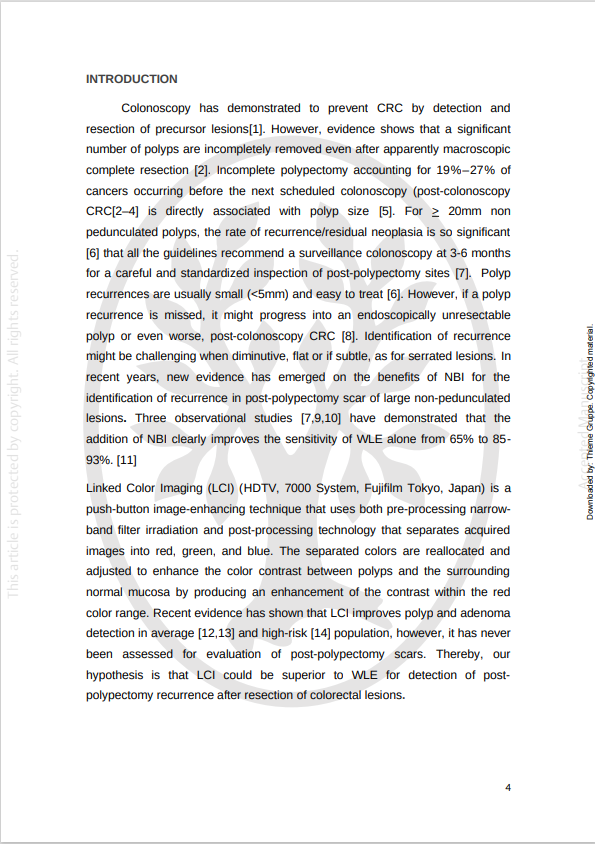 To have a look at articles currently available as accepted manuscript version click here.
________________________________
* please note: for open access articles, the early publication will only occur after the Article Processing Charge (APC) payment has been received.
​​​​​​​** this option of early publication is available only for the following manuscript types: Original articles, Innovations and brief communications, Systematic reviews.
​​​​​​​

Aside - In this issue Navigation
Newsletter
Don't want to miss important information?
Sign up for your monthly Endoscopy-Newsletter: Our Editorial Team offers insight in what's new and important.
Sign Up